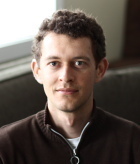 On this blog you'll find many articles about inversion of control and component-oriented programming, particularly with the Managed Extensibility Framework and Autofac.
Autofac is a project I started in early 2007 to bring the benefits of the C# 3 language to IoC. Since then it has grown into flexible and full-featured container used in many software projects worldwide.
The Managed Extensibility Framework (MEF) is part of the .NET 4.0 Base Class Library. MEF uses IoC-like techniques to facilitate the construction of highly pluggable applications including Visual Studio 2010.
Other projects you might read about here are the Sprache C# parser framework, and Stateless, a lightweight workflow library.
I currently live in Redmond, Washington, where I work as a program manager on the .NET Framework team at Microsoft.
Don't forget to come and say "hi" on Twitter!